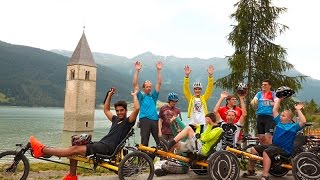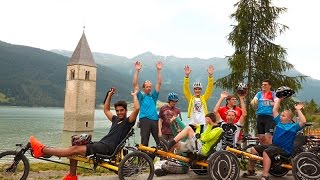 I forgot why I fell in love...
When all the chat is about converting more people to cycling rather than driving a car and how cycling benefits sustainability and health, losing sight of cycling's base appeal often happens. Recreation. It is simply good fun. I've been delighted with the ongoing push for more cycling but I had forgotten why I fell in love with it. It may have started with learning how to do a wheelie, attaching cards to spokes (tg tg tg!), or splashing through the muddy woods. But foremost,
The sky's the limit, but, it does not have to be...
The UK weather is notorious for putting a damper on things. Cycling included. But, have you ever seen a fairing? This. Imagine a city bike lane filled with these waterproof solutions to wet weather cycling! Add an e-motor and we are rocketing toward the future faster than you can say Phillip K Dick. Let's not get all dystopian though - this future forward vision is steeped in history and is brimming with possibilities. In 1893 B. Larue & Cie designed the papillon fairing. Ot